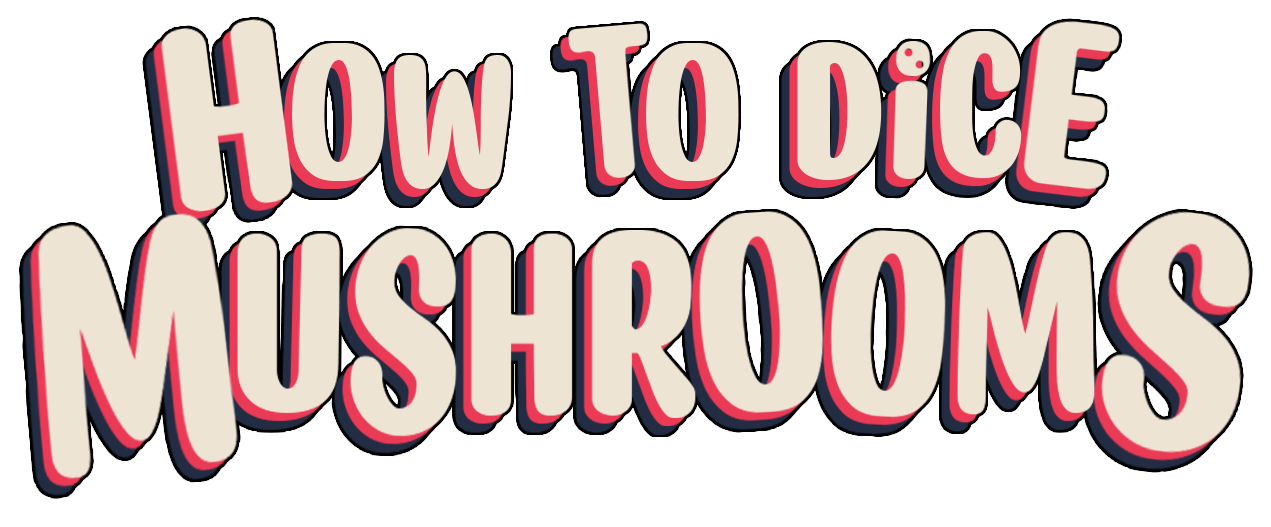 How to Dice Mushrooms
Post jam version for How To Dice Mushrooms !
---
This is the first update for How To Dice Mushroom !
First, thank you for everyone who played, we had a lot of fun watching streamers play and critique the game, and reading comments during the jam. People seemed to like the game a lot, it gave us a lot of energy, and we want to keep making the game better in the future !
This first update has a lot of changes, mostly things pointed by people and stuff we wanted to improve but did not have time for during the jam. Here's a non exhaustive list :
- Improvements on the physics of the dice, to make it land faster
- Better feedback on enemies
- Balancing of the different effects
- Better difficulty curve, to reduce a bit the impression that enemies are piling up in the endgame (still not totally solved, but it will need more fundamental change in the future)
- Number faces now give you experience, which make the x2 way more useful especially in the early game
- Better detection of which fade of a dice is active, which prevent faces to deactivate randomly, making combos more pratical to do
- Better handling of damage, a dice cannot apply damage twice on the same throw to the same enemy
- Minor UI, AI and gameplay bug fix.
Files
how-to-dice-mushrooms-v1.1.zip
Play in browser
Aug 01, 2022
How to dice Mushrooms v1.1 Post Jam.zip
69 MB
Aug 01, 2022
Get How to Dice Mushrooms