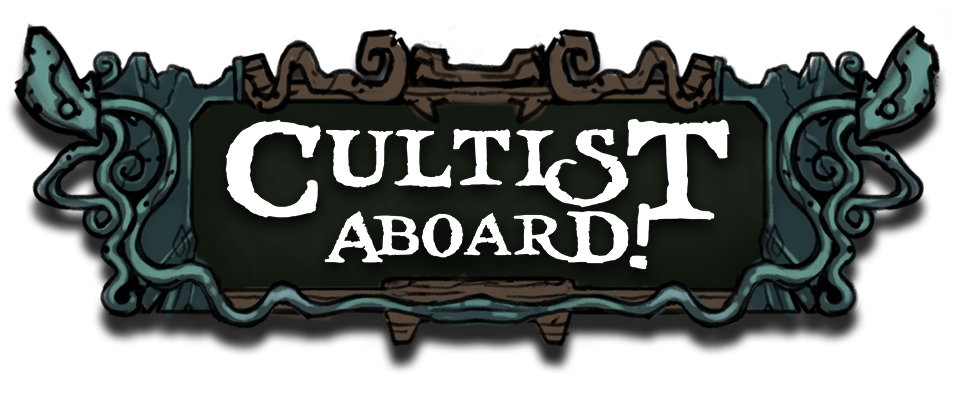 Cultist Aboard!
Cultist aboard!
You play as a cultist worshiping Dagon, an ancient deity of the sea. Your plan is simple: you have infiltrated a ship, and during the journey you must make the crew members unstable enough to go insane, so that they can all be given as offerings to Dagon. But beware! If you fail to drive them mad before they set foot on land again, or if the crew discovers your evil plan, Dagon will deprive you of your life...
Controls:
Use your cursor to choose the most appropriate reaction to each situation. But beware, if general suspicion reaches its limit, you lose!
A game by the GuilloTeam: Michael Assing, Delphin Casado, Adrien Jeannerod, Florent Lahalle and Clément Ribeyre-Soret.